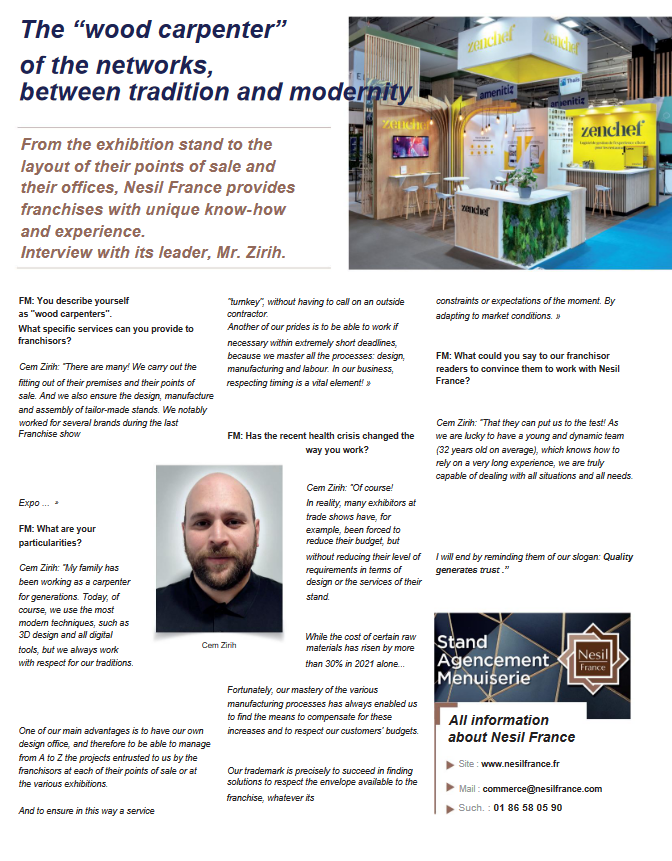 Find us in the "Franchise Guide 2023 HS25" pages 70 !
This interview was conducted by ZIRIH CEM, the leader of Nesil France.
Mr ZIRIH, explains that his company is made up of the generational knowledge of carpentry in his family and his young dynamic team who knows how to rely on a long experience.
He challenges the riders to challenge him, it is a way to show us the trust he places in his team.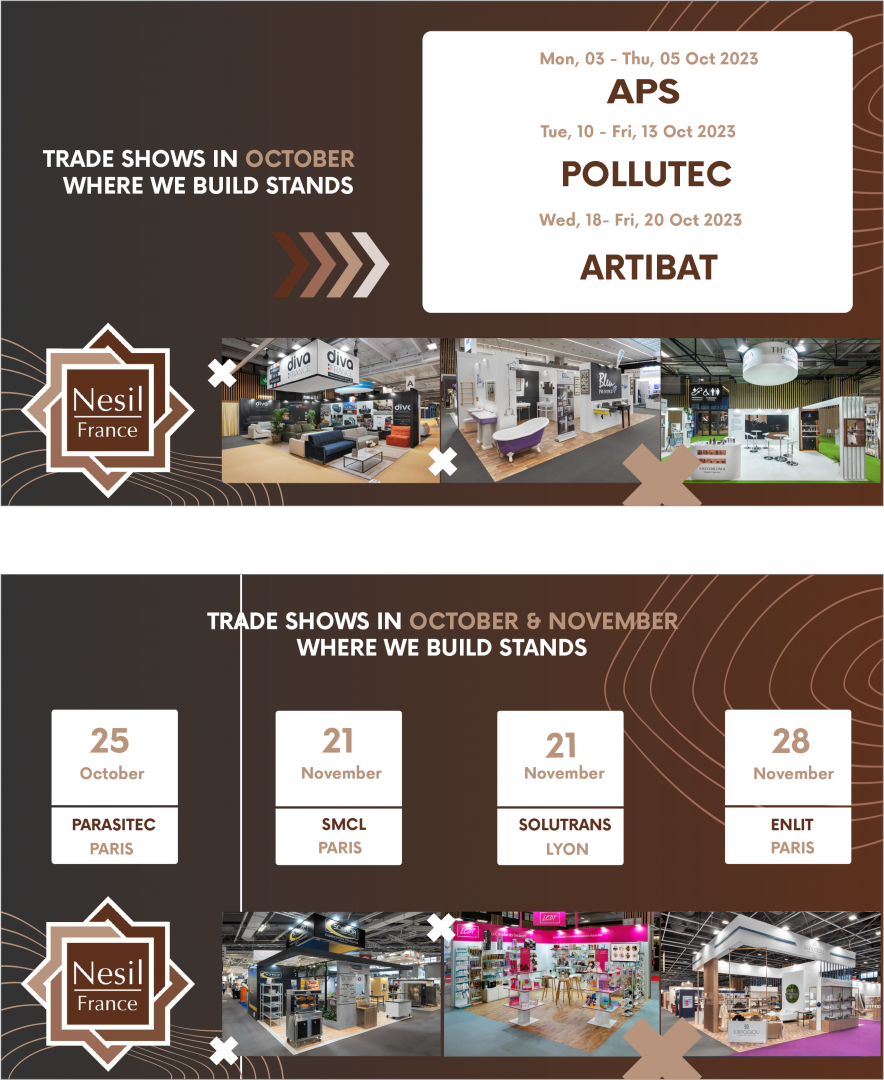 We remain at your disposal for any further information.